Tyre Scrap Buyers in Chennai
Tyre Scrap Buyers in Chennai
All kind of Scrap Categories Buy, Sell, Recycle, under Ferrous & Non-Ferrous, Corrugated, Papers & Shredders and Electrical & Electronics Scrap.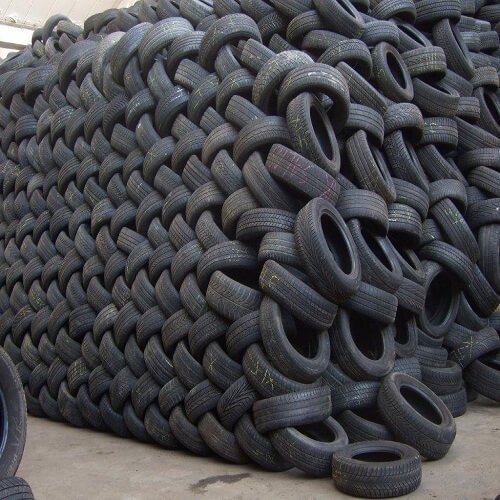 Whole tires are used as substrates for the construction of artificial reefs, offshore breakwaters, docks, and dock bumpers. Shredded tires and crumb rubber are used as asphalt additives
Tyre fires can occur easily, burning for months and creating substantial pollution in the air and ground. Therefore, recycling of tyres helps to reduce the number of tires in storage. Tyre Scrap Buyers in Chennai
An additional health risk, tire piles provide harborage for vermin and a breeding ground for mosquitoes that may carry diseases. Illegal dumping of scrap tires pollutes ravines, woods, deserts, and empty lots; which has led many states to pass scrap tire regulations requiring proper management.
The process of tyre recycling is the process of recycling of waste tyre that is no longer suitable for use on vehicles due to wear or irreparable damage.
These tires are a challenging source of waste, due to the large volume produced, the durability of the tires, and the components in the tire that are ecologically problematic.
Because tires are highly durable and non-biodegradable, they can consume valued space in landfills.